Business partners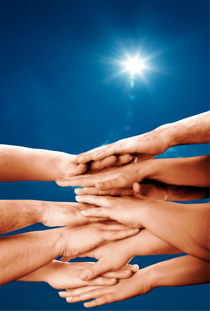 We cooperate with several companies and consultants. This means that we can undertake large projects that require more resources and areas of expertise than our own. With larger projects, for example in organizational change, implementation of comprehensive training programs and more, we can offer tailored/customised support.
Lasse Frisk, organizational consultant
Website: www.lassefrisk.se
Specialty: Coaching, Leadership, Education and Communication Training.
Lena Hammarbäck, Leg Psychologist / organizational consultant
Vindrosen Konsult  AB
Website: www.arbetslivspsykologen.com
Specialty: Corporate management and group development, Psychosocial work environment. Stress management, coaching and mentoring.
Ann-Margret Thornberg, social worker and market economist
New Level AB
Website: www.newlevel-stockholm.com
Specialty: Business and Organizational Development, Leadership and Group Development, Management Support and Coaching
Susann Arvidsson, organizational consultant, psychotherapist, certified THE-supervisor
Active Development
Website: www.aktivutveckling.se
Will Thomas, president of the Institute of Educational Coaching and head coach of the West Sussex Local Authority Coaching Project.
Mail: willthomas@visionforlearning.co.uk
Website: http://instituteofeducationalcoaching.co.uk/, www.visionforlearning.co.uk
Shaun Hughes, senior lecturer at the Centre for Leadership and Management and Post Compulsory Education at Worcester University.
Mail: sh52@talktalk.net