Who we are
Together, Helene and Keith Chirgwin form the company Chirgwin Consulting AB, we specialize in learning, development and change in work life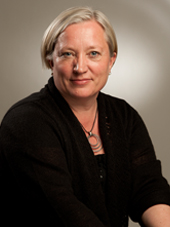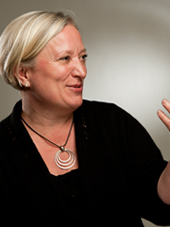 Helene Chirgwin
Helene is a widely experienced HR consultant. She has developed both her analytical and artistic sides through business studies with an emphasis on HR at Linköping University, prior to which she trained as a music teacher at the University College of Music Education (SMI) in Stockholm. Helene has worked as a personnel officer in local government, as a behavioural science consultant to companies dealing with corporate health, and since 2005, works as a management consultant and coach within Chirgwin Consulting AB.
Helene is specialised in change management with executive coaching and support. She is a certified SMC consultant (www.winmar.se) and certified SLOT consultant (www.slot.se), hence her specialist competence in the processes of change management. Within this field Helene produces reports and recommendations for change management programmes and has customized developmental change for several organizations and companies. She is also an ICF Coach.
Another specialised area Helene works with is implementing team and group development. She runs training courses and workshops dealing with psychosocial issues arising at work places, including conflict management.
Helene's primary interest lies in creating working environments where people can work together to develop their full individual and organisational potential. As a trained piano teacher, Helene sometimes combines lectures and training programmes interspersed with musical features.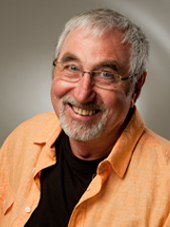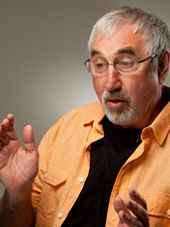 Keith Chirgwin
Keith studied at the University College of Arts, Crafts and Design in Stockholm, where he received a Masters Degree in Art Education and Design. Since 1977 he has been a lecturer at Campus Norrköping, a satellite of Linköping University. In his role at the university, Keith has developed many tools for learning and development and has specialised in visual and art-based learning processes. For many years Keith has coordinated courses on artistic methods in education, for international students. He has also been active in the organization The European Teacher Education Network (ETEN), where he has contributed with seminars and workshops on art-based learning at their international conferences.
As a consultant Keith has been active in workplace training projects with companies and organisations, in both private and public sectors.  Keith uses artistic tools and methods for motivating individuals and groups to explore new and creative avenues in their quest for development, which has attracted attention as a key success factor.

Chirgwin Consulting AB
Is a member of the European Mentoring & Coaching Council (EMCC). EMCC is an open organization founded in England in 1992, and aims at bringing together all those who work in different ways with mentoring and coaching and who are interested in promoting the industry's quality and development. EMCC is an independent, impartial and non-profit organization which maintains the view that mentoring and coaching is a professional occupation and that all consumers of these services should expect professional service from practising mentors and coaches in Europe.